About Us
Front Porch Floral... "Where Flowers Bloom So Does Hope." Lady Bird Johnson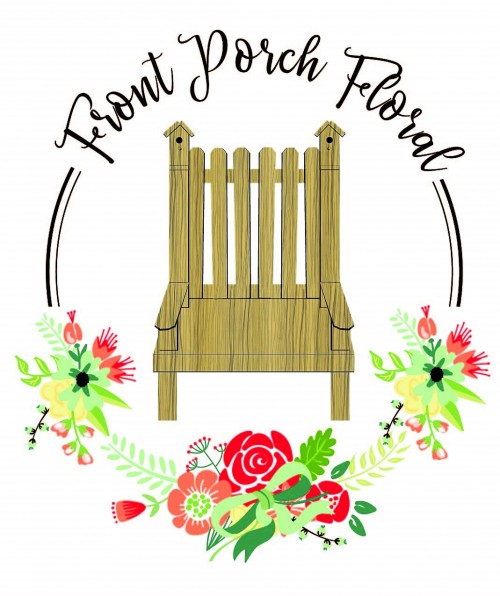 Front Porch Floral is absolutely "A God Wink." After leaving the human services field after serving others for 27 years, we found ourselves sitting in front of what is now our store, and asking God to give us clear direction. Hoping for one of those "fall out of the sky" answers that we so often ask Him for, we prayed, signed a lease and here we are; 18 months later and still in the flower business.
I have always wanted to have a flower shop and have worked in shops since I was in high school, off and on. While searching for the perfect name for our shop, I thought about the beautiful, rustic front porch bench that my dad built years ago (that's it on our logo). I had an "awe-haw" moment and Front Porch Floral came to mind. The bench sits out in front of our store as a daily reminder of the past and a daily encouragment for the future.
Our shop has a beautiful mural on the wall that a dear friend painted for us and it is surrounded by the quote from Lady Bird Johnson, "Where flowers bloom, so does hope." Our prayer is that every arrangement that leaves our shop brings a bit of hope to the recipient and we are honored and humbled to be able to present God's beautiful flowers to others. We give the Lord all thanks and praise for His grace and blessings.
Thank you for visiting our website , we would be honored to serve you.
John and Nita White, owners
FRONT PORCH FLORAL